On Sunday, September 29, Iíll be doing a reading at Word on the Street, Vancouver, from 4-5 pm.

My partner Katherine and I are thrilled to announce that THE MAGIC BOAT is one of the three finalists for the Victoria Childrenís Book Prize! The winner will be announced on October 9.

I will be participating in the Whistler Writers Festival on October 19 and the Vancouver Writers Festival on October 26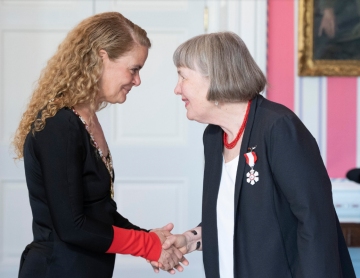 On May 8, 2019, I was deeply honoured to be
appointed a member of the Order of Canada.