On September 19, 2021 I will be leading a tour of the Ross Bay Cemetery in Victoria, based on my book A DAY OF SIGNS AND WONDERS. Meet at 2 pm in front of Oregano's Pizza at the Fairfield Plaza at 1516 Fairfield Road.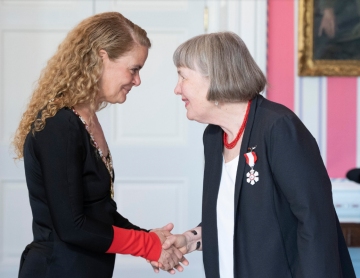 On May 8, 2019, I was deeply honoured to be
appointed a member of the Order of Canada.